Jeremy Farrar, Water and Wastewater Operator & Utilities Manager
Poseyville Water Works
PO Box 194
Poseyville, IN  47633
Office Phone: (812) 874-2211, option 1
eFax: (812) 874-6019
UTILITY EMERGENCY PHONE NUMBER: (812) 874-2212, option 3
SERVICE REQUESTS
The Utility Department responds to requests for service calls daily.  Routine service calls consist of starting or disconnecting water or gas service for routine maintenance, planned replacement of lines, moving in/out of residence, etc.  Emergency service calls consist of reports of smelling, hearing or seeing signs of a natural gas leak inside or outside of a building, water leaking inside or outside of a building that can potentially cause property damage, etc.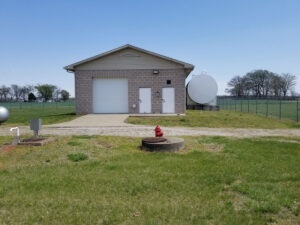 If you need to request a routine service call from the Utility Department, please call the Utility Office at (812) 874-2211, option 1.  Typically, all routine service requests are scheduled to be completed within 12-24 hours of request.  To ensure that your routine service request can be completed at your preferred time, please call the Utility Office to schedule at least 24 hours prior to the requested time.
Emergency requests for service, are scheduled for immediate response.  If you have a utility emergency, call (812) 874-2212, option 3.  This line is answered 24 hours a day, 7 days a week.
VIEW ANNUAL WATER QUALITY REPORT
2017 Water Quality Report
2018 Water Quality Report
2019 Water Quality Report
2020 Water Quality Report